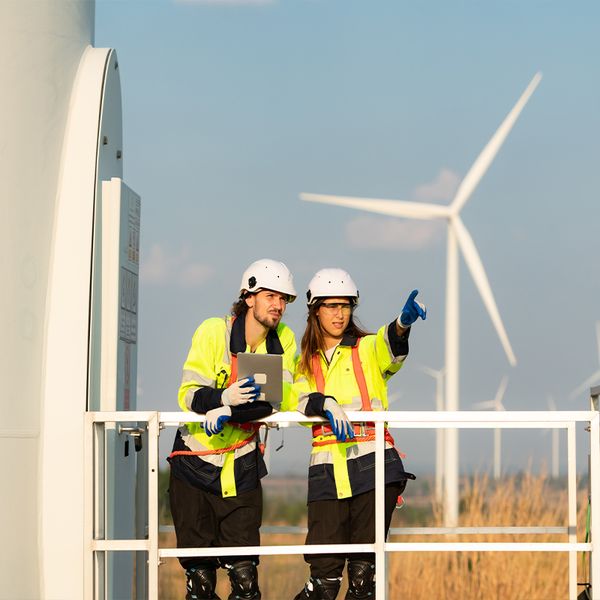 Overview
Over the past decade, the European renewable energy sector has experienced significant growth, with countries setting ambitious targets to reduce carbon emissions and transition to cleaner energy sources. However, the industry has traditionally been male-dominated, with women underrepresented in leadership positions and technical roles. In recent years, efforts have been made to address this imbalance, and there are promising signs of progress in female representation in the European renewable energy sector.
One area where progress has been made is in increasing the number of women in leadership roles. According to a report by the European Commission, women make up only 23% of board members in the energy sector, but this figure is slowly rising. Many companies are setting targets to increase the representation of women in leadership positions, and some countries, such as Norway, have introduced quotas to ensure that women are represented on company boards. In addition, there are a growing number of initiatives aimed at promoting women's leadership in the renewable energy sector, such as Women on Boards and Women in Wind and Women in Energy.
Whilst its great to see progress, its important to ask how we can maintain momentum and improve the current position. The following are two suggestions:
Continue to Drive Support for Women in STEM subjects
The renewable energy industry relies heavily on science, technology, engineering, and mathematics (STEM) skills, and historically, women have been underrepresented in these fields. However, there are now more opportunities for women to enter and excel in STEM roles in the renewable energy sector.
For example, there are several initiatives aimed at encouraging girls and young women to pursue STEM subjects, such as the European Platform of Women Scientists and the EU-funded initiative "Women TechEU".
It would be fantastic to see funding levels and more programmes at EU and national level driving participation in STEM subjects.
More Support for Female Innovators
One barrier the sector faces is lack of female role models, or rather the promotion of female role models. There are in fact a growing number of female entrepreneurs and innovators in the European renewable energy sector. Many women are starting their own businesses, developing new technologies, and driving innovation in the industry. Two great examples are Dr. Christina Lampe-Onnerud who founded Cadenza Innovation, a company that develops lithium-ion batteries for energy storage, and Dr. Pia Alina Lange co-founded SunCrafter, a company that provides portable solar energy solutions.
Its clear that female success is present in the sector but that there is not enough coverage that promotes them as role models. With greater visibility will come greater opportunities for networking and mentorship, hopefully creating a virtuous circle for creating future female leaders.
Final Thoughts
In conclusion, the European renewable energy sector has made significant progress in increasing female representation in leadership roles, technical roles, and entrepreneurship. However, there is still work to be done to achieve gender equality in the industry. Initiatives aimed at promoting women's leadership and STEM skills, as well as greater awareness of the benefits of gender diversity, will be essential in achieving this goal.
​Five Questions with Andy Cox – Spotlight on Green Finance and ESGGreen Executives was created to be a dedicated search practice for th...

Read More

London, August 16th 2023 - Green Executives, a leading executive search practice, solely dedicated to the green economy, is pleased to ...

Read More

​The concept of a "smart home" has been steadily gaining popularity in the UK as homeowners seek to enhance their living spaces with cu...

Read More